ABOUT RewearAble
"RewearAble, is a green program created by ACLD to provide sustainable employment for people with developmental disabilities. We help the environment by keeping unwanted clothing and textiles out of landfills and instead getting them into the hands of those who can reuse, rewear and recycle the materials. All donations are tax-deductible to the fullest extent of the law and directly support the mission of ACLD."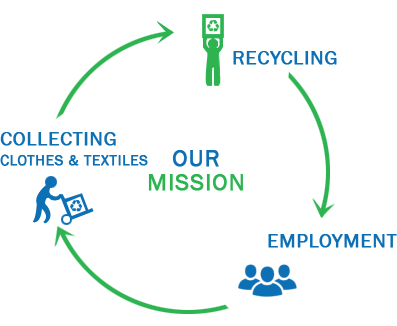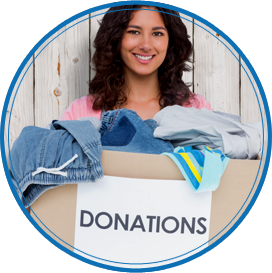 "Those old clothes hanging in the back of your closet or stuffed in boxes in your attic may just be taking up space for you, but they can make a world of difference to us."
To schedule a pickup, CLICK HERE or for more information, please call (516)-822-2099. For large pickups (amount of bags or weight to determine?) please call the number above to schedule your pickup.
For pickups outside the greater Metropolitan New York area, please call (516) 822-2099.
TESTIMONIALS
what are the people say about us
We greatly admire your organization's goal to provide employment for individuals with disabilities, as it benefits not only ACLD but the companies with which you foster relationships. At our Bristal Assisted Living communities you provide our Residents with a wonderful sense of contribution and purpose by facilitating the donation of their used clothing to your great RewearAble program. All of us, employees and Residents alike, look forward to the collection of the clothing by the ACLD staff and individuals it employs. We are proud to be in a partnership with ACLD, as it clearly strives to and succeeds in empowering individuals with disabilities while providing goods and services as needed within the community.
Maryellen Mckeon, Senior Vice President
ULTIMATE CARE ASSISTED LIVING MANAGEMENT, LLC
When I heard about RewearAble starting I had to see what it was all about. To my surprise I was impressed. When you have good workers it's amazing how fast things come together. I started telling friends about RewearAble, and started forwarding many clothing donations. How wonderful that his business provides sustaining employment to men and women with varying disabilities. RewearAble is a terrific business that truly provides an enviable life.
FOR PICKUPS OUTSIDE THIS AREA, Please Call 516-822-2099